Resources
Welcome to the resources page, a one-stop shop for additional tools and information to better help our selling partners. Below you'll be able to download brand guidelines and logos, gain access to our templates, learn best practices for crafting internal and external communications and more.

Brand Guidelines
Templates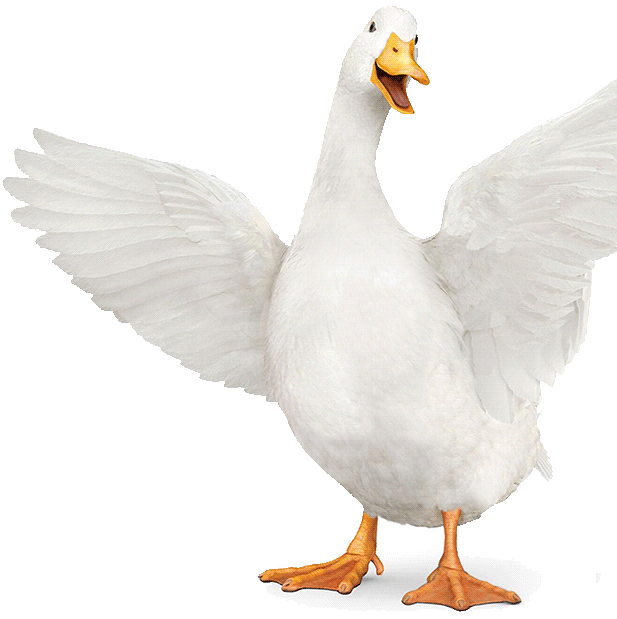 Stationery
Stationery is one of our most common forms of communication, and often the first point of contact. Because of this, consistency across materials is crucial to brand credibility and recognition.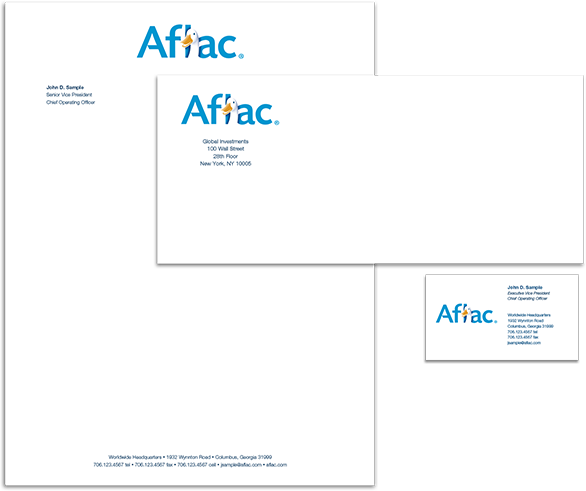 How can you ensure consistency on stationery? Access the templates here on Field Force Services, only order stationery from approved vendors and never recreate your own materials.
Access Templates
Letters
When writing Aflac-branded letters, always use an approachable, warm tone. To personalize your letter, customize the messaging to the recipient. After all, policyholders have different needs and goals than business decision-makers.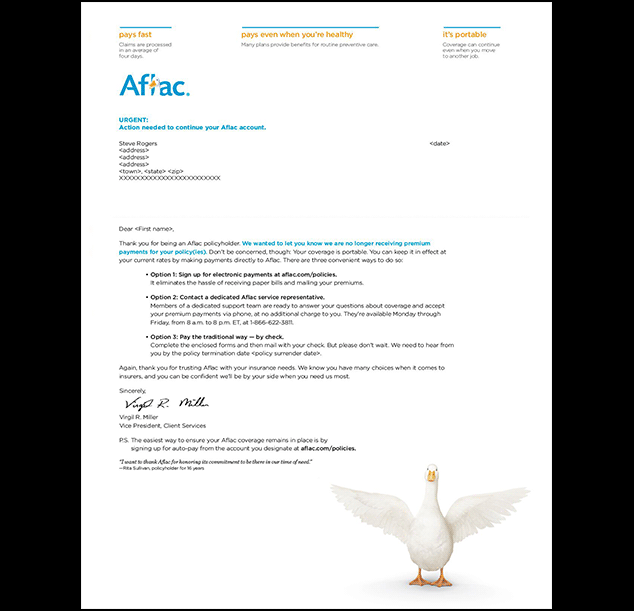 To get started, follow these steps:
Write a personal greeting
Quickly state the reason for the letter
Focus on relevant brand values
Thank the recipient for their business
Create a clear call-to-action
Include your name, title and signature
If appropriate, include a testimonial
Incorporate the Aflac Duck and brand colors
Access Templates
Presentations
Just like all branded materials, Aflac presentations should be consistent and follow the approved templates found here on Field Force Services.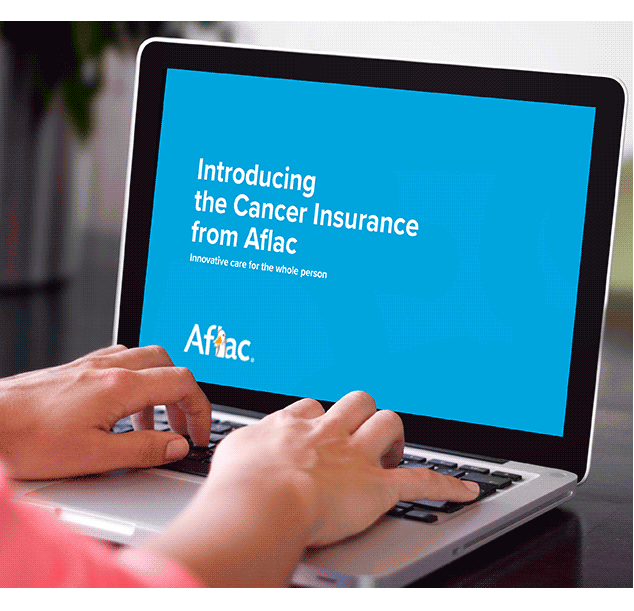 To create professional presentations, follow these guidelines:
Use the Aflac color palette
Use the Arial typeface
Limit the amount of words on each slide
Use subtle, professional transitions and animations
Use high-resolution and quality images
Leave plenty of white space on each slide
Limit the number of slides
Ensure the Compliance Standard is met
Access Templates
Email
People receive countless emails every day. Not only do Aflac-branded emails need to cut through that clutter, they need to be actionable, credible and easily understood. Here are some tips to help you stand out in a crowded inbox.
What goes into an Aflac email?
A direct, A/B-tested subject line
An email pre-header with a brief description
A relevant, high-resolution header image
Concise, to-the-point body copy
A call-to-action that drives to Aflac.com
A footer with disclaimers, an unsubscribe link and compliance info
What should you consider before emailing?
How many emails are sent
The amount of time between each email
Time of day (research shows peak times between Tuesday and Thursday from 10:00 a.m. to 2:00 p.m.)
Before sending an email, complete this checklist:
All links have been tested
The Aflac logo is unaltered (no cropping, color changes, etc.)
Any colors used belong to the Aflac color palette
All fonts are hierarchal uses of Proxima Nova
Any imagery used is clean, inviting and friendly
All legally required info is found in the email footer
Important legal information:
The CAN-SPAM Act prohibits misleading subject lines and information. It also requires you to identify messages as ads, tell recipients where you are located and make opting out of emails simple and quick. Every violation of this act is subject to penalty. Contact Aflac Legal with any questions.
Apparel
Apparel and promotional items leave a lasting impression of our brand. To build credibility, trust, and awareness, all items should meet brand and compliance standards and should always be approved by executive management before they're created. Remember to reference our wearables guidelines on the employee portal or go to Duck Gear for official Aflac merchandise. If you are unsure about which brand mark to use, contact your partner in the Aflac Studio for guidance.
Logo
When placing the Aflac logo on apparel or promotional items, keep it simple. Always follow the logo and identity use rules, and only use approved assets.
Placement
The Aflac logo should be placed above the left chest, on center of the back or on the sleeve. Review the logo space and size requirements for correct placement.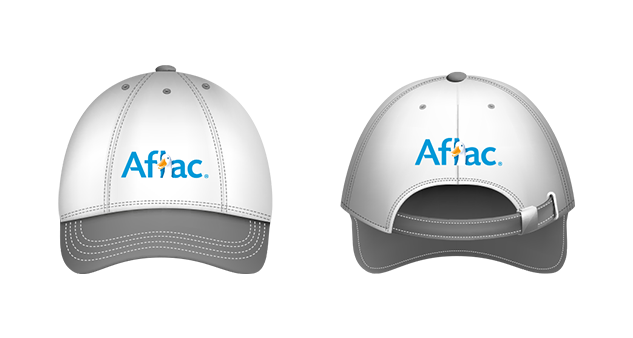 Hats
The Aflac logo should appear on the front, side or back of a cap. Center the logo between two seams, never on top of the seams.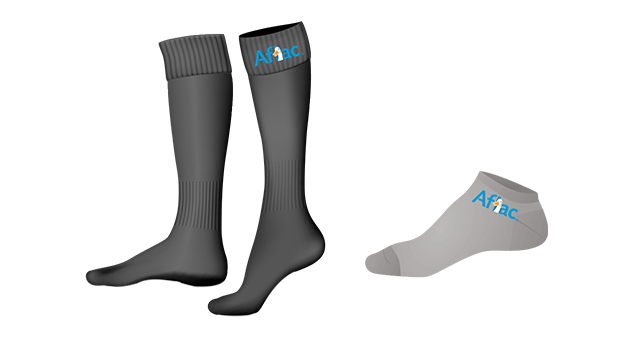 Socks
When adding the Aflac logo to socks and stockings, make sure you can see it with any shoe. Place the logo at least mid-shin-level or above— around the top of an ankle boot.
Apparel Color
Before you choose fabrics or colors, please consider when and where the apparel will be worn.
If featured on apparel in addition to the Aflac logo, the Aflac Duck should only be represented in the approved Aflac color palette.