View Event Details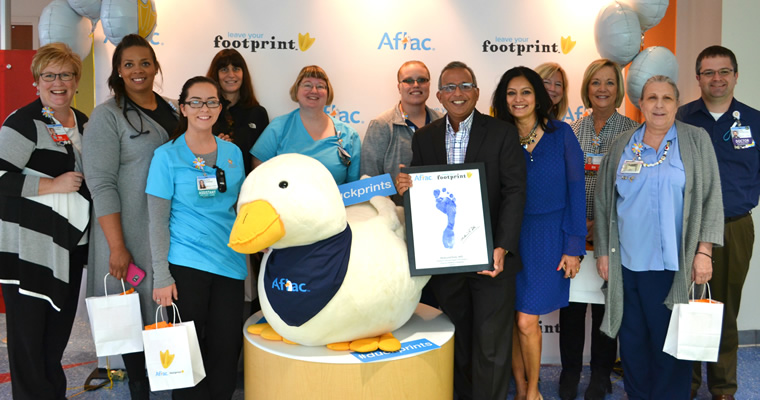 Atlanta, GA
October 30, 2017
The 2017 Duckprints Tour wrapped up at the Aflac Cancer Center in Atlanta, Georgia where local heroes were honored for their efforts and contributions towards childhood cancer awareness. Honorees included former Atlanta Braves player Tim Hudson and his wife Kim and surprise honoree Shelton Stevens, creator of the Children's Sports Network.
View Event Details
Atlanta, GA
October 30, 2017
About Duckprints Award Recipient Tim and Kim Hudson
A former Atlanta Braves pitcher, Tim Hudson and his wife Kim moved to Atlanta in the fall of 2004 and quickly became involved in the Aflac Cancer Center. Through a variety of annual sports-related events and promotions, Tim and Kim would lead an effort that would generate support for the Aflac Cancer Center for years and eventually lead to the formation of their own Hudson Family Foundation.
About Duckprints Award Recipient Shelton Stevens
The creator and leader of the Children's Sport Network, Shelton has been part of more than $40M in sports related fundraising that has benefitted patients and families at Children's Healthcare of Atlanta. Near and dear to his heart is the Aflac Cancer Center for whom he has raised over $1 million annually through his sports-related fundraisers.
Gallery